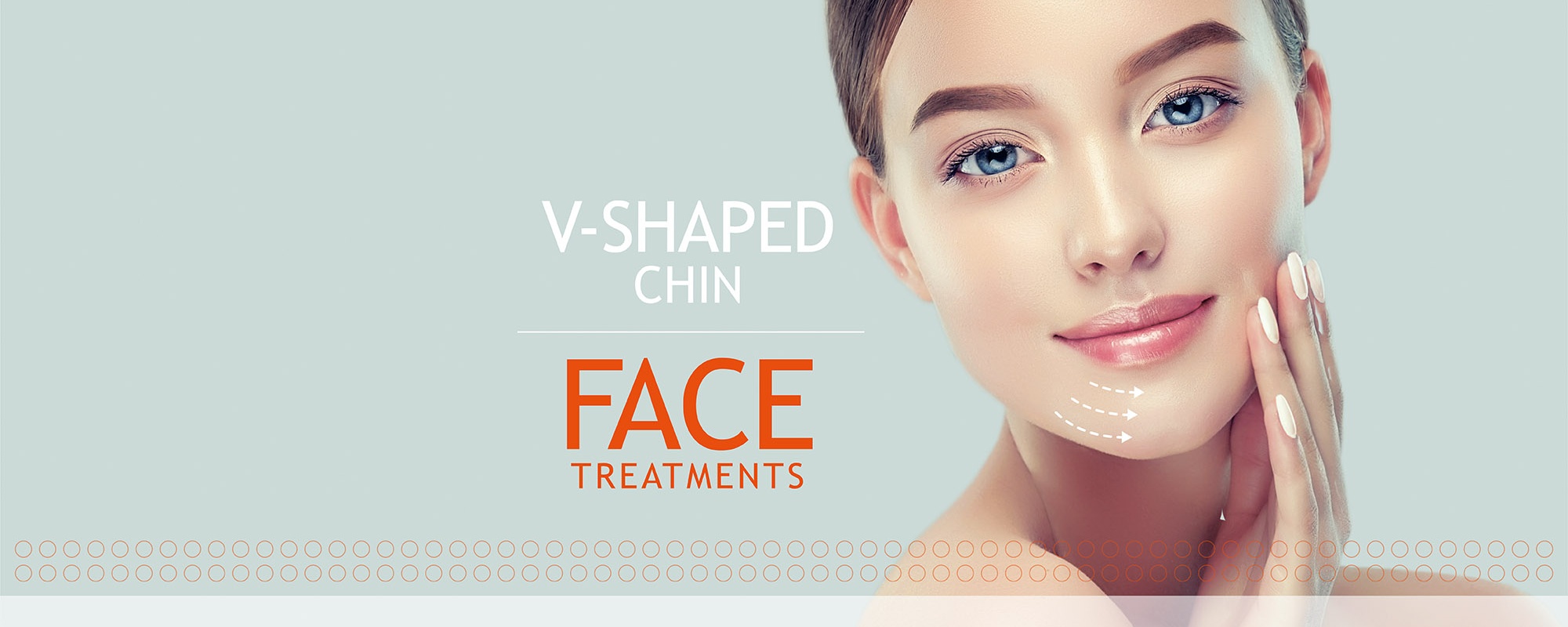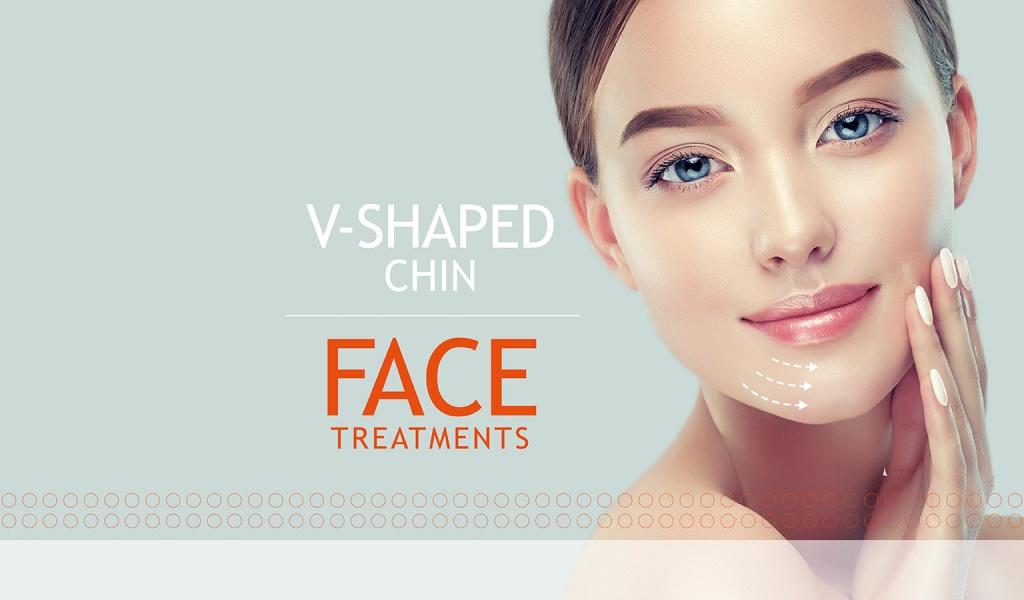 V-Shaped FACE WITH Chin FILLERS
Is Mona Lisa is the embodiment of Da Vinci's golden ratio for face aesthetics.
GOLDEN RATIO FOR ANATOMY OF THE FACE
The golden ratio was a formula used by artists and architects during the Renaissance to plan out masterpieces. The mathematical formula was adapted thousands of years later to explain why some people are deemed beautiful…and others aren't.
The golden ratio is derived by dividing the length by the width. Accordingly, the golden ratio defines an ideal face as being 1 1/2 times longer than it is wide. This would mean a beautiful person's face is approximately 1.6 times longer than it is wide. Hence the ratio 1.618:1
Source: https://eng.idhospital.com/facial-contouring-surgeries-asia/
Today, some surgeons believe that phi, which comes from the ancient Greeks, describes the aesthetics of an attractive face. It has many fascinating mathematical, geometrical, and artistic properties. It is calculated by dividing an "ABC" line into two diagonals, such that in this line, the distance between AB/AC is 1 and BC/AB is 2 (AB Z 1.618, BC Z 1, AC Z 2.618). This technique was first used in facial plastic surgery in 1964 by Seghers et al14 (Figure 2). Several studies have noted that facial attractiveness as measured by the golden ratio has been popularized by Ricketts and Marquardt.
1:1:1?
However, the Golden Ratio and phi have evolved since. Especially for Asians. In a documented surgery for mandible reduction, it is suggested that the ideal golden ratio for Asians is 1:1:0.8 since as illustrated in the above diagram. In general, Caucasians tend to have longer and thinner faces. Whereas us Asians, prefer a shorter and more tapered jawline, made popular by K-Pop stars. Therein the quest for Asian V-Face.
Having said that, the golden ratio does not measure all forms of beauty, but it provides doctors with a useful tool when performing aesthetic treatments. The key to bringing out the best in patients is to get a professional assessment with a doctor with a keen eye for detail and a profound appreciation of the golden ratio. Consult an experienced doctor on face augmentation in Singapore who has the expertise to enhance your natural beauty. It is important to know that the doctor you choose for your aesthetic treatment will do so.
HOW DOES THAT APPLY TO ASIAN BEAUTY
We have always been influenced by Western standards of beauty thanks to the media, such as television, magazines, etc., up until the emergence of the K-wave phenomenon. For instance, Korean dramas emerged and met with rapid success, leading to a phenomenon called "all things Korean".
A Korean V Face can be achieved with a combination of botulinum type a and fillers. Efficacious results can also be achieved with complementary treatments by experienced doctors. For instance, Scinn Medical Centre offers a V-Face Programme that combines botulinum on the jaw to reduce the masseter muscles and H.A. fillers in the chin to achieve a narrow looking face, with a natural looking pointy chin.
CHIN FILLER IN SINGAPORE
A short and broad chin can give one the appearance of having more volume, even if the individual is not overweight. Conversely, a pointed and slim chin, which makes one appear more attractive and angular. Truth be told, many of us belong to the first group and are seeking chin reshaping without undue risks and costs and the complications that come with an invasive surgery. With the emergence of new technical advancements in medical aesthetics that allow us to refine our face and chin without going under the knife. One such procedure is chin fillers.
DO YOU NEED CHIN FILLER?
In spite of the fact that we are born with differing chin shapes and sizes, a simple chin augmentation with filler can provide a great deal of benefit.
CLEFT CHIN
A cleft chin is characterised by dimpling below the chin. Hyaluronic acid filler is injected into the affected area in order to lift the depression.
RECEDED CHIN
Chin fillers can help you achieve a more prominent chin, as well as improved length and projection. The procedure is particularly beneficial to those with a receded chin or a small chin.
The desire to look better isn't the only reason why people have their chins augmented. You can dramatically change your appearance with this simple procedure.
CHUBBY AND ROUND CHIN
Some patients with chubby faces are treated with the administration of botulinum type a to the masseter in order to reduce the muscles, which in turn, slims down the width of jawline. A more natural V-Face is achieved by injecting the cheekbone and jawline areas for better frontal projection and profile..
Generally, chin fillers also add the illusion of a narrow face with a tapered chin.
COST OF CHIN FILLERS IN SINGAPORE
Treatments require at least $550 per vial for chin filler in Singapore.
Patients at Scinn Medical Centre can expect to pay $680 per vial of chin filler.
Costs for chin filler treatments vary according to the brand of filler, type of filler and amount of filler required to achieve desired result. Very often, one will need 1 to 3 vials of fillers for non-surgical surgical chin augmentation. The average treatment might require between one and three syringes of filler.
WHEN CAN I SEE THE RESULT OF CHIN FILLER?
Result of chin filler is immediate. You will observe a tapered, defined and a V-chin. With jawlines and chin definition, the face will appear narrow with good projection and profile.
IS CHIN FILLER IN SINGAPORE SAFE?
Chin fillers, commonly used in Singapore, are considered one of the safest ways to achieve a firmer, more defined chin. Hyaluronic acid is a natural component made up of carbohydrates, proteins, and lipids that can be found naturally in your body's joints, skin, and various other parts. Therefore, chin filler procedure can be safely reversed by either dissolving it with hyalase or the natural course of our bodies metabolism.
HOW LONG CAN CHIN FILLER LAST?
Depending on the type of filler used, the effect of chin filler typically lasts 6 to 24 months.
FOR MORE INFORMATION…
Get in touch with our clinic's concierge who will assist you in fixing an appointment for a comprehensive consultation with our doctor.
How It Works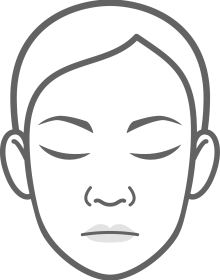 STEP 1
Some of us have a shorter chin or squarish jawlines which may make our faces look wider than their ideal shape.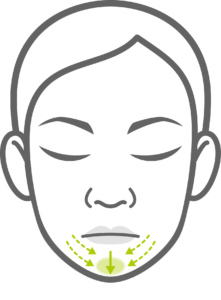 STEP 2
Our non-surgical V-shaped face treatment is a great alternative that introduce filler to increase volume in the chin area and helps to contour any irregularities or symmetry differences, that you may have.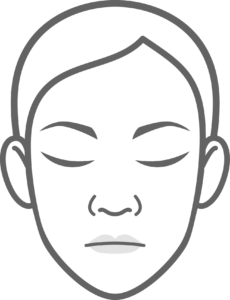 STEP 3
You have now achieved a sharper and naturally looking v-shaped face.
*Individual Treatment Results May Vary
FREQUENTLY ASKED QUESTIONS (FAQS)
How Long Does The Results Last?