Scinn Medical Centre is the synthesis of bespoke medical aesthetics and beauty therapies, coupled with professional medical expertise, helping its clients lead a holistic lifestyle. Scinn Medical Centre is a subsidiary of Mary Chia Holdings, Singapore's only listed lifestyle and wellness service provider on the SGX-ST Catalist. Buoyed by FDA-proven technologies, we focus on providing each client with a 360◦ experience to a better complexion and body shape.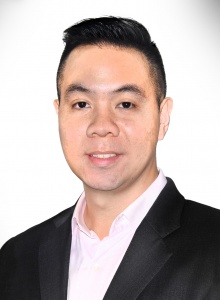 Dr Yong Zhi Yong
MBBS (NUS Yong Yoo Lin School of Medicine), Graduate Diploma of Family Medicine (GDFM NUS)
Dr. Yong graduated from NUS in 2007 and after working in various hospitals in Singapore, rotating through numerous medical and surgical departments, eventually found his calling in aesthetic medicine. His key focus is on facial rejuvenation with a holistic approach, combining machine based treatments with fillers and botox. He believes in a minimally invasive approach in treating various skin conditions to enhance a person's natural beauty and delay the signs of ageing. To further his knowledge, he attends conferences and private trainings to upgrade his skills and repertoire.
Wendy Ho
Chief Executive Officer
Wendy is responsible for the daily management and operations and directing the Group's overall strategy and growth. She has over 20 years of experience in the lifestyle and wellness industry.