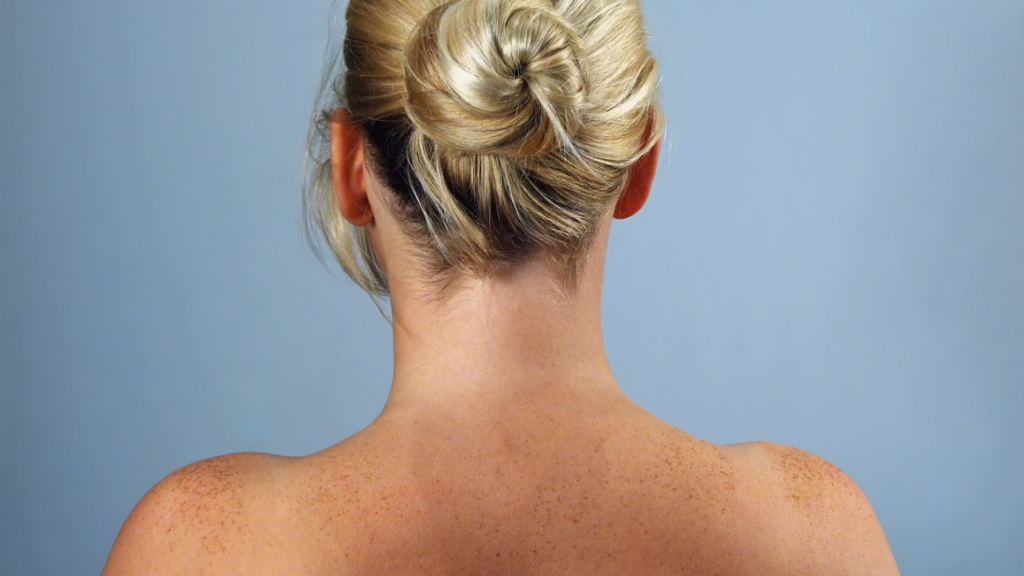 Your neck and shoulder lines can be recontoured for a more feminine look with Trapezius Botox for Shoulder Slimming treatment if your trapezius, or shoulder muscles are disproportionately large.
The feminine and attractive features of a woman include a slim shoulder line, a long neck, and well-defined collarbones, which is why clothing exposing these features have always been popular styles. It's also true that women with well-developed trapezius muscles often appear awkward, as this is generally regarded as a masculine feature.
WHAT IS BOTOX / DYSPORT?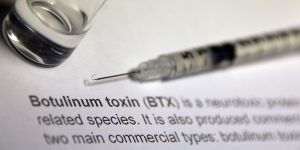 Botox / Dysport is derived from C. botulinum bacteria. Botox is a natural substance, which can be found in soil, lakes, forests, and the digestive tracts of animals. However, when used for therapeutic purposes or aesthetic reasons, it can be extremely safe, according to the American Osteopathic College of Dermatology.
​​Botox is a neurotoxin. These substances interfere with nerve signals for muscle contraction, damaging the nervous system. It works by temporarily paralyzing muscles.
Muscles contract when nerve cells meet muscle cells and nerve endings release acetylcholine, a chemical messenger. As a result of acetylcholine binding to receptors on muscle cells, the cells shorten or contract.
Injections of Botox prevent muscle cells from contracting because of the blocked release of acetylcholine. By doing so, the toxin helps relax the muscles.
WHAT IS TRAPEZIUS MUSCLES?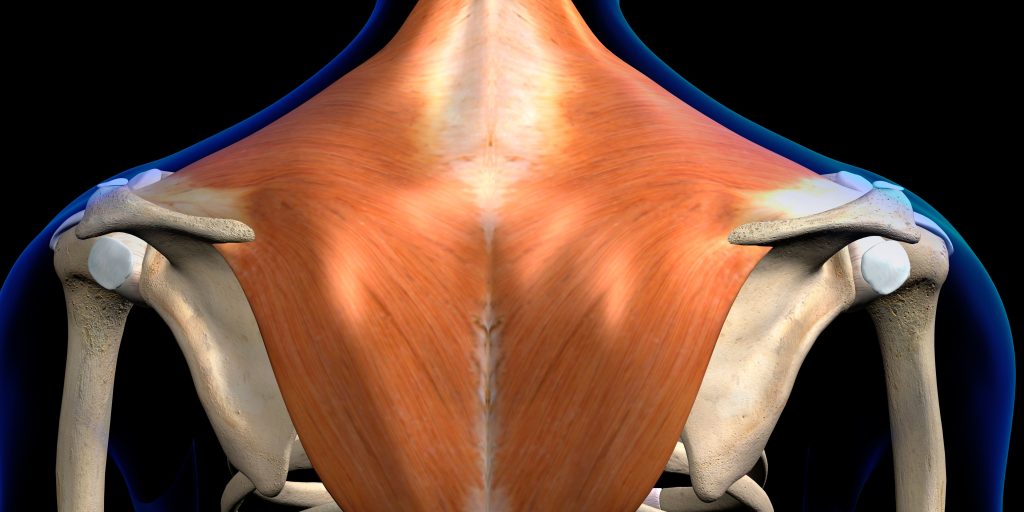 The trapezius is a postural and active movement muscle in the upper back. Located between the skull and the thoracic vertebrae in the back, it is a large triangular muscle that turns and tilts the head and neck, shrugs, stabilizes the shoulders, and twists the arms.
The length of the neck extends to the width of the shoulders.
Superior, middle, and inferior muscles are separated by the muscle fibers. Various muscle segments play key roles in neck and shoulder movements.
When these muscles are enlarged, or hypertrophic, the shoulders look bulky and masculine. Hypertrophic trapezius muscles make the neck look short and the face look broad.
WHAT CAUSES BIG SHOULDER MUSCLES / HYPERTROPHIC TRAPEZIUS MUSCLES?
Our muscle mass is largely determined by our daily activities after we reach adulthood. Physically active people who work in sedentary environments, such as farmers, construction workers, or maids, tend to develop stronger and bigger muscles. There are, however, other ways by which people can build large muscles other than by working hard or lifting heavy weights.
Chronic misalignment and habitual movements involving compensatory muscles are the main causes of gross muscular imbalances. If someone's shoulders are hunched all the time, then they are in constant contraction. Once an unconscious habit develops, it becomes difficult to break it. Whenever you lift a pencil, for instance, the trapezius muscle is fired first, so even when lifting a small object, there is an excessive amount of muscle activity.
CAN BOTOX BE USED IN REDUCTION OF TRAPEZIUS MUSCLES / SHOULDER SLIMMING?
Botox and Dysport have been used in Korea for the purpose of shoulder slimming / trapezius reduction for some years. The treatment is made popular with its efficacy to correct and slim down bulky shoulder and nape muscles for slim and sexy silhouette.
Botox or botulinum toxin, is commonly used for wrinkle and jaw reduction. Botox / Dysport, when administered to the trapezius, helps to slim and contour bulky and musculine shoulder muscles. The results of Trapezius Botox for Shoulder Slimming are the reduction of neck and shoulder tension, and slimmer femine silhouette for women.
HOW DOES BOTOX / DYSPORT HELPS IN SHOULDER SLIMMING?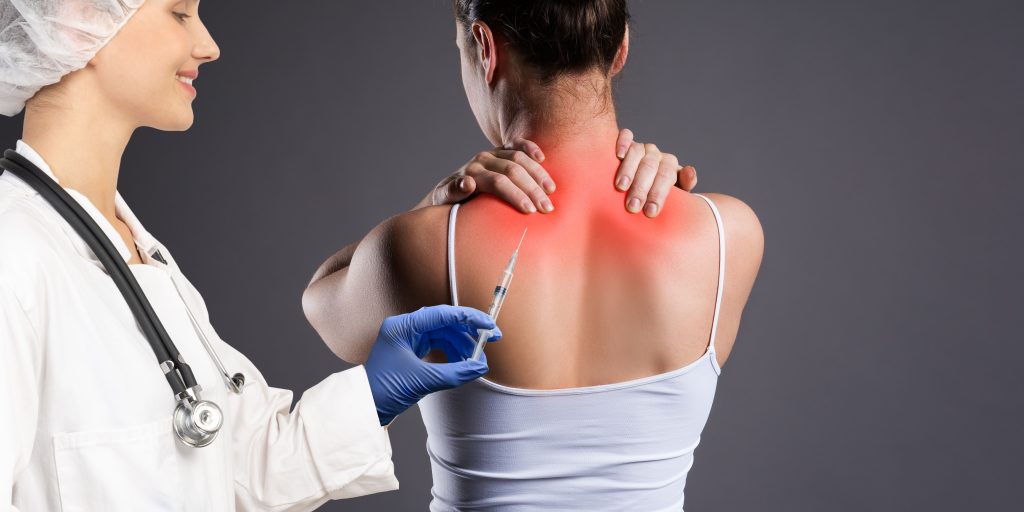 Hypertrophy of the trapezius muscle is characterized by increased muscle size. By injecting directly into the muscles of the shoulders to shrink and relax the shoulders, you get an elegant upper body contour. You will experience little pain or discomfort during this procedure, which can often be completed in less than an hour.
Temporary soreness, redness, and bruising are normal after Trapezius Botox for Shoulder Slimming injections. The effects of botulinum toxin can be seen after 1 month. Following this, you can achieve a slim shoulder and neck line, along with a distinctive collarbone.
Several strategic points on your trapezius will be marked out by your doctor and the required units of Botox will be injected into these points. After this procedure, you can resume your daily activities immediately. The practitioner's technique plays a huge role in this procedure.
WHAT OTHER BENEFITS DOES TRAPEZIUS BOTOX HAVE OTHER THAN SHOULDER SLIMMING?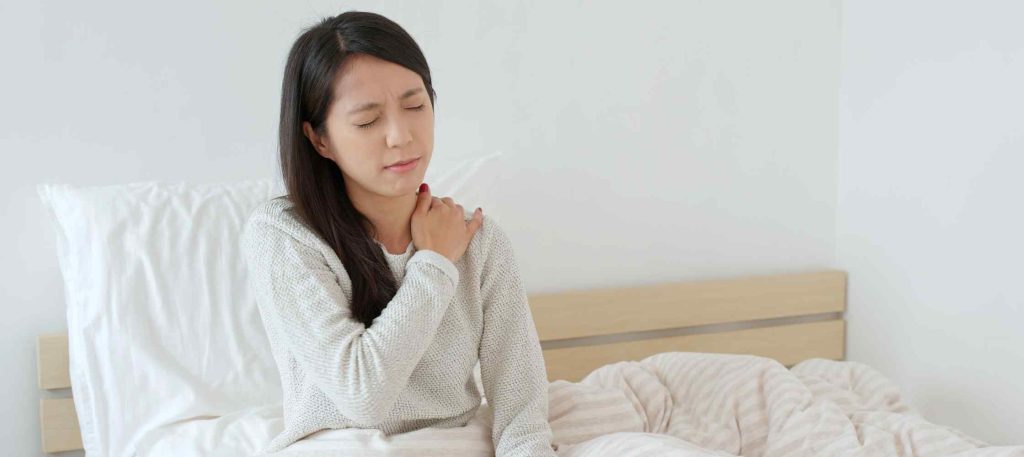 Besides offering aesthetic benefits, Trapezius Botox for Shoulder Slimming is also effective in relieving pain and stiffness associated with the trapezius muscle that is found in the lower neck and shoulders. Muscle tension is largely responsible for neck and shoulder pain. The Trapezius Botox for Shoulder Slimming injections treat these symptoms by partially paralyzing the target muscles, releasing tension and stiffness in the trapezius, while easing any pain or discomfort associated with the tensed up muscles.
TRAPEZIUS BOTOX FOR SHOULDER SLIMMING AFTER PROCEDURE CARE
Avoid touching, rubbing, or putting pressure on injection site.
It is normal to experience temporary soreness, redness, and bruising.
Keep inject site dry for 1-2 hours after the procedure.
Avoid hot or cold compress to the injection site within 24 hours.
Avoid spicy food for the first week after Trapezius Botox for Shoulder Slimming to prevent inflammation.
Avoid taking any antibiotic within one week, especially gentamicin and penicillin.
No alcohol within 3 days post procedure.
Avoid sauna, spa or swimming for one week after treatment.
Avoid strenuous exercises 3 weeks after Trapezius Botox for Shoulder Slimming.
IS TRAPEZIUS BOTOX / DYSPORT FOR SHOULDER SLIMMING SAFE?
Botox or Botulinum has been used medically in neurology and dermatology for decades. Trapezius Botox for Shoulder Slimming is an off label use of botulinum. There are a few studies and medical peer reviews on the treatment that show the procedure is generally safe when performed by experienced doctors. In the same study, it is concluded that using botulinum for the purpose of "aesthetic reconstruction of the upper trapezius is safe and effective in patients with bilateral trapezius hypertrophy.
Some temporary side effects such as swelling and soreness may occur.
A relatively small dosage of Botox / Dysport is used for Trapezius Botox for Shoulder Slimming. There can be instances of temporary weakness in the neck and shoulder region or asymmetrical shoulder sizes that can be easily corrected in your follow up review.
HOW LONG CAN YOU SEE THE RESULT?
If it is your first time undergoing  the procedure, botulinum takes 3 weeks to start working, results can be seen in 3 to 4 weeks and generally last 4 to 6 months. A second session is nevertheless recommended at 3 to 6 months after the initial injection to reduce bone and muscle bulk and try to increase its longevity.
ARE THE EFFECTS OF TRAPEZIUS BOTOX FOR SHOULDER SLIMMING PERMANENT?
Botox/Dysport treatments usually last from six to twelve months, depending on the individual. Regular treatments once every three to four months for two to three years, however, can permanently weaken your trapezius muscles, thus reducing the frequency of subsequent treatments.
HOW MUCH BOTOX / DYSPORT IS NEEDED IN TRAPEZIUS BOTOX FOR SHOULDER SLIMMING?
Generally, 40 to 50 units are required per side in Trapezius Botox for Shoulder Slimming. A trained doctor will be able to properly advise on the dosage after an in-person assessment during your consultation.